How To Restore Your Harley-Davidson Second Edition History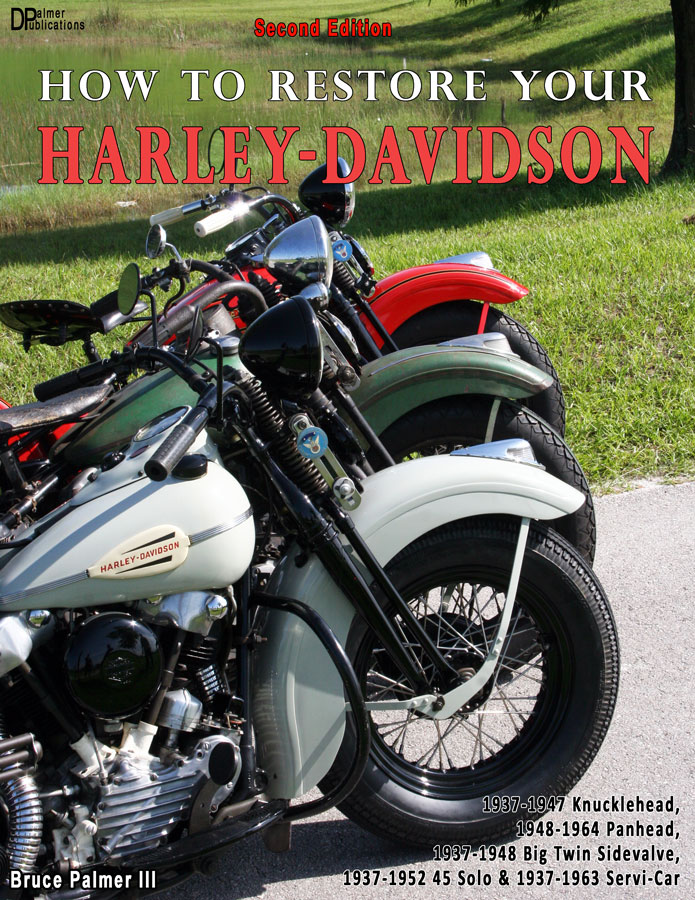 As with the First Edition, the Second Edition also covers 1937-1963 45 Solo and Servi-Car Models, 1937-1948 Big Twin Side Valve models, and 1937-1964 OHV models (Knuckleheads and Panheads) but with much greater detail within 1000 pages and nearly 1000 high quality photographs.
The Second Edition was originally released in 2014 with a 2nd printing/1st revision in January 2015.
ISBN 978-0-9906206-0-0
PRINTED IN THE U.S.A.
Second Edition Frequently Asked Questions, click here.
To see the Table of Contents click here.