How To Restore Your Harley-Davidson, First Edition History
For those not familiar with this book, it covers 1937-1963 45 Solo and Servi-Car Models, 1937-1948 Big Twin Side Valve models, and 1937-1964 OHV models (Knuckleheads and Panheads).  After five years of dedicated research, it was first printed in 1994 with 640 pages as part of a series of books that the original publisher called "Authentic Restoration Guides".  Reprinted in 1995, the second printing had a few additions and some corrected editing errors.  From that point forward, no changes were made to the text or photographs.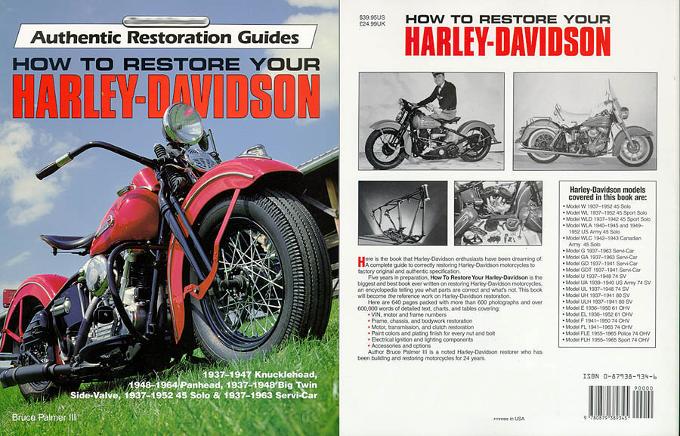 1st Edition 1st Cover Circa 2000
The cover changed in the mid-2000s when the original publisher discontinued their "Authentic Restoration Guide" series and created their "Workshop" series.  The next and final change occurred when the original publisher switched printing from the USA to China around 2009.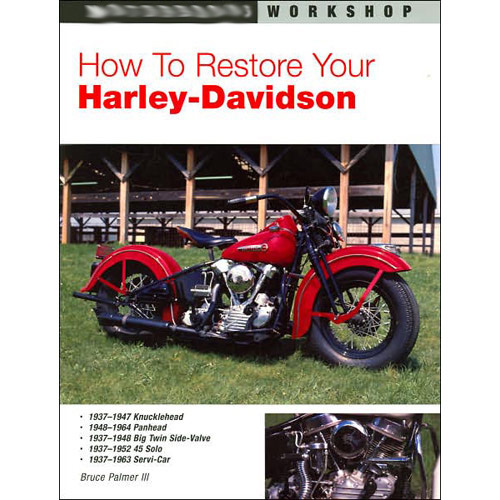 1st Edition 2nd Cover
First Edition ISBN:
ISBN-13: 978-0-87938-934-5
ISBN-10: 0-87938-934-0
The How To Restore Your Harley-Davidson, Second Edition is being published by Deborah Palmer Publications.  Printed in the USA, it will be released September 2014.