How To Restore Your Harley-Davidson Third Edition by Bruce Palmer III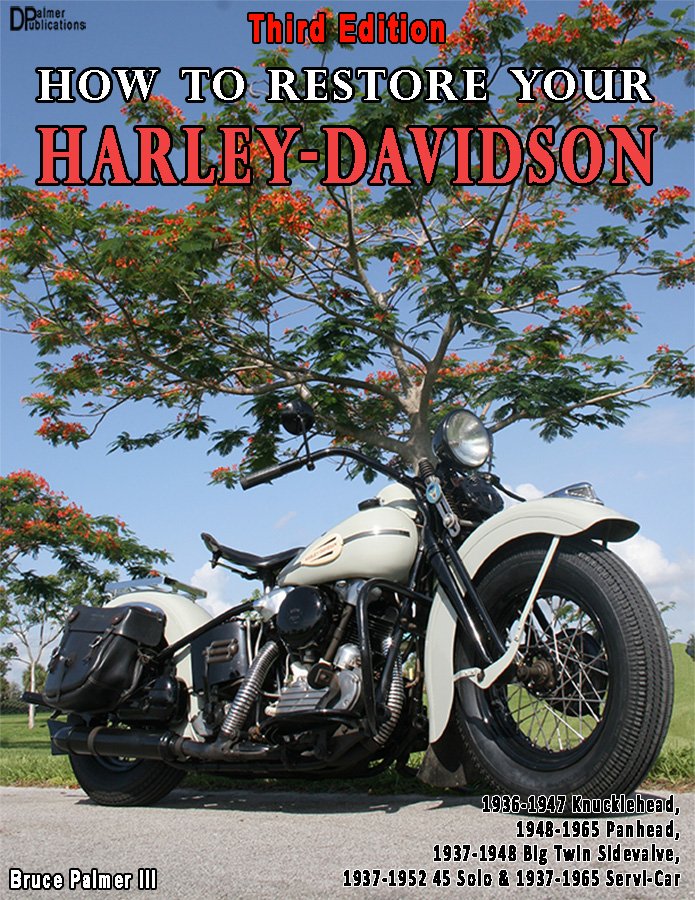 Here is the Third Edition of the book that Harley-Davidson enthusiasts have been waiting for: An updated complete guide to correctly restoring Harley-Davidson motorcycles to factory original and authentic specification. Now including the 1936 OHV, the 1965 Electra-Glide, and 1964–1965 electric start Servi-Car.
 Over thirty years in preparation, How To Restore Your Harley-Davidson Third Edition is the biggest and best book written on restoring 1936 OHV and 1937–1965 Harley-Davidson motorcycles, an encyclopedia showing what parts are correct and what is not. This book is the reference work on Harley-Davidson restoration and preservation.
Within are 1200 pages packed with over 1200 photographs and over 1 million words of detailed text, charts, and tables covering:
• VIN, motor, frame numbers and codes
• Frame, chassis, and sheet metal restoration
• Motor, transmission and clutch restoration
• Paint colors and plating finish for every nut and bolt
• Electrical ignition and lighting components
• Accessories and options
Author Bruce Palmer III is a noted Harley-Davidson restorer who has been building, restoring, and preserving motorcycles for over 45 years.
ISBN 978-0-9906206-2-4
PRINTED IN THE U.S.A.